The Importance of Child-Proofing Your Home
Parents or caregivers often focus on all the things they need to teach their toddlers – from ABCs to manners. However, they sometimes neglect to protect them from household hazards. A child's natural curiosity and the ability to move from one place to another can get them into countless dangers. So, it's important to child-proof your home to provide a safe environment for them.
Here are five reasons why child-proofing your home should be your top priority.
Accidents Can Happen
Children are naturally curious. They want to touch, taste, and explore everything in their surroundings. Unfortunately, this curiosity can make them vulnerable to household hazards. Accidents like falling, choking, burns, and drowning can occur in the blink of an eye when exploring unsecured areas. As parents, it is our responsibility to keep our little ones safe from harm. Child-proofing your home is one of the most important things you can do to prevent unintentional injuries.
Household Chemicals and Toxins
Household chemicals and toxins pose a risk to children in their early years. Liquids like bleach, detergents, and dishwashing liquids can expose your child to toxic chemicals that can cause serious harm. It's not just the ingestion of harmful substances that is a concern, but also the inhalation of toxic fumes which can occur during cleaning activities. Children may also be at risk from exposure to household sprays, such as insecticides and air fresheners. It's best to store chemicals in high-up or locked cabinets, and keep them out of the reach of children.
Furniture and Appliance Risks
Young children often climb on tables, chairs, desktops, and bookcases. This can be fun and entertaining for them, but it is also a recipe for disaster. Heavy furniture and appliances like televisions and shelves can fall over, causing serious injuries. Loose or unsecured electrical cords can also pose a risk of electrocution. Therefore, securing furniture, appliances, and electronics in your home is essential to creating a safe environment.
Stairs and Balconies
Stairs and balconies can be a major safety concern for toddlers. They can easily climb over railings or trip and fall down stairs. As a result, these areas need to be secured with a child safety gate or a childproof barrier. If you live in a home with an upper floor balcony or deck, ensure that the area has safety railings on all sides to prevent children from falling over the edge.
Choking Hazards
Small objects, coins, and even food particles are potential choking hazards for young children. They can easily put small objects in their mouths, including toys, nuts, bolts, or anything that can fit through their airways. Therefore, it's important to keep small objects out of their reach. Additionally, supervise meals and snacks and encourage chewing food thoroughly to prevent choking hazards.
Conclusion
Child-proofing your home can seem like a daunting task, but it is a necessary one. These measures protect your child from accidents and injuries, ensuring their safety and well-being. By taking the time and effort to secure your home, you can provide your child with a safe environment to thrive in. Remember to always keep your child's age and behaviors in mind when evaluating whether or not your home is safe. Regularly check and make necessary adjustments to safeguard your child from potential hazards.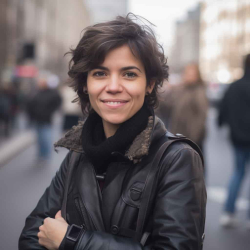 Últimas entradas de Luna Miller
(ver todo)