Breaking the Chains of Tradition: How Adaptive Sports are Redefining Athleticism
Athleticism has always been associated with physical prowess, strength, and agility. Traditional sports have always been structured around these traits, creating limitations for individuals with disabilities. However, recent years have seen a significant change in the world of sports with adaptive sports redefining athleticism and breaking down barriers.
Adaptive sports, also known as parasports, are designed for individuals with disabilities to participate and compete in athletic activities. These sports have unique rules and modifications, often making them more accessible to a wider range of individuals. Adaptive sports have become increasingly popular around the world, with sports such as wheelchair basketball, sitting volleyball, and para-cycling gaining popularity.
The Paralympic Games, established in 1960, have also played a significant role in promoting adaptive sports and creating opportunities for athletes with disabilities to compete on a global stage. The games have grown in popularity, with the most recent iteration in Tokyo attracting over 4,400 athletes from 160 countries.
The inclusivity and accessibility of adaptive sports have provided a platform for individuals with disabilities to showcase their physical abilities and compete at the highest level. This has also led to increased recognition and respect for these athletes, changing traditional perceptions of athleticism.
Adaptive sports have also paved the way for new technology and innovation, with advancements in prosthetics and assistive devices. These advancements have allowed athletes to improve their performance and compete at higher levels. For instance, the development of carbon fiber running prosthetics has allowed amputee athletes to break records and compete alongside able-bodied athletes.
While adaptive sports have made significant progress in breaking down traditional barriers, there is still progress to be made. Funding for adaptive sports programs remains limited, and many athletes with disabilities continue to face social and economic barriers that prevent them from participating in sports.
In conclusion, adaptive sports have brought about significant change in the world of sports, breaking down traditional perceptions of athleticism and providing opportunities for individuals with disabilities to compete at the highest level. However, there is still work to be done to ensure inclusivity and accessibility for all athletes, regardless of ability.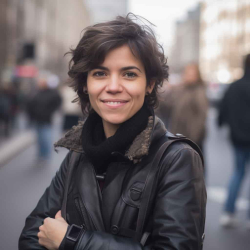 Últimas entradas de Luna Miller
(ver todo)