Ecotourism has rapidly gained popularity in recent years as travelers become more conscious of their impact on the environment and seek to explore nature while preserving it. This form of travel allows individuals to experience the enchantment of Mother Nature while bringing economic benefits to local communities and preserving natural habitats.
One of the defining features of ecotourism is its focus on sustainable travel. Many ecotourism operators aim to minimize the environmental impact of travel by using low-impact transportation methods, reducing waste, and staying in eco-friendly accommodation. By minimizing the impact of tourism on the environment, ecotourism can help to preserve ecosystems for future generations.
Additionally, ecotourism can also bring significant economic benefits to local communities. By promoting small-scale, locally-owned businesses, travelers can help to create jobs and enhance the economic sustainability of rural regions. Moreover, the fees paid by tourists can be used to fund conservation efforts and support local conservation initiatives.
While ecotourism can undoubtedly have positive impacts, it is not without its challenges. The rapid growth of this form of tourism has sometimes led to an oversimplification of the concept, with some operators simply adding the label «ecotourism» to their services without actually implementing sustainable practices.
Additionally, the increased demand for ecotourism experiences can sometimes have negative impacts on natural habitats. If not managed properly, large groups of visitors can disturb fragile ecosystems, causing damage that may take years to repair.
Overall, ecotourism represents a unique opportunity for travelers to experience the enchantment of Mother Nature while contributing to local communities and preserving natural habitats. However, it is important that those in the industry strive to maintain the principles of sustainable tourism and ensure that the benefits of ecotourism are felt by all stakeholders involved.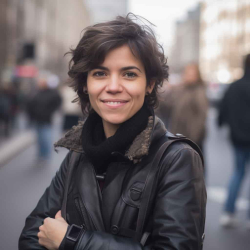 Últimas entradas de Luna Miller
(ver todo)