Fit for Life: How Exercise Can Transform Your Mind and Body to New Heights!
The benefits of exercise for physical health are well-known. Regular physical activity can help reduce the risk of chronic diseases such as heart disease, diabetes, and obesity. But a growing body of research suggests that exercise can also have a profound impact on mental health, improving mood, reducing stress and anxiety, and even boosting cognitive function.
A recent study conducted by researchers at the University of California, Los Angeles found that regular exercise can actually increase the size of the brain's hippocampus, a region involved in memory and learning. The study, which involved adults aged 25 to 45, found that those who engaged in moderate exercise for just 30 minutes a day, three times a week, had an increase in hippocampal volume after one year. This suggests that exercise may have the potential to improve cognitive function and prevent age-related decline in brain health.
Exercise has also been shown to reduce symptoms of anxiety and depression. A meta-analysis of 49 studies found that exercise can have a moderate to strong effect on reducing symptoms of depression. The study also found that exercise can be as effective as medication in treating depression in some cases.
In addition to improving mental health, exercise can also have a positive impact on overall wellbeing. Regular physical activity can help improve sleep quality, increase energy levels, and reduce stress levels.
Despite the numerous benefits of exercise, many people struggle to find the time or motivation to engage in regular physical activity. However, there are a variety of strategies that can help make exercise a part of daily life. Setting achievable goals, finding a form of exercise that is enjoyable, and scheduling exercise into a daily routine can all help increase the likelihood of success.
Overall, it is clear that exercise can have a transformative impact on both physical and mental health. From reducing the risk of chronic diseases to improving cognitive function and mental wellbeing, regular physical activity is an essential component of a healthy lifestyle. By making exercise a priority in daily life, individuals can experience the countless benefits of physical activity and live a happier, healthier, and more productive life.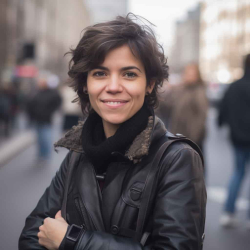 Últimas entradas de Luna Miller
(ver todo)