In recent years, the world of tennis has witnessed an unprecedented rise of underdog superstars who have challenged the traditional hierarchy of the sport. These rising stars have disrupted the status quo and brought fresh energy and excitement to the game, captivating audiences around the world.
One of the most notable examples of this underdog phenomenon is the sudden emergence of players like Bianca Andreescu and Naomi Osaka, who have shocked the tennis world by winning major tournaments despite being relatively unknown just a few years ago. Both players have shown exceptional skill and determination on the court, and have quickly become fan favorites due to their captivating personalities and inspiring stories.
Another notable example is the rise of players like Dominic Thiem and Daniil Medvedev, who have challenged the longstanding dominance of the «Big Three» – Novak Djokovic, Rafael Nadal, and Roger Federer – and proven that they too have what it takes to be champions. These rising stars have shown that tennis is no longer just about the household names, but also about the talented players who are willing to work hard and seize their opportunities.
The rise of underdog superstars can be traced back to several factors, including changes in the sport's structure and the increasing competitiveness of tennis at all levels. With more tournaments, larger prize pools, and greater access to training and resources, players who may have been overlooked in the past are now able to compete at the highest level.
Additionally, the personality and character of these underdog superstars have also played a significant role in their success. Their relatability and willingness to share their struggles and triumphs have endeared them to fans around the world and helped them build strong followings. This has not only helped to grow the popularity of tennis as a sport, but also allowed the underdogs to compete on an equal footing with the established stars.
Looking ahead, it is clear that the rise of underdog superstars is set to continue, and may even accelerate in the coming years. With a new generation of young talent emerging from around the world, the future of tennis is looking brighter than ever. These players are bringing new levels of excitement, energy and unpredictability to the game, and are redefining what it means to be a champion in the world of tennis.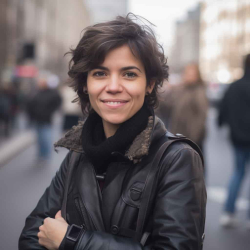 Últimas entradas de Luna Miller
(ver todo)