Tennis is a sport with a rich history and a legacy of champions who have electrified audiences with their skill and style on the court. In recent years, a new star has emerged, taking the tennis world by storm and rewriting the record books. That star is none other than Naomi Osaka.
Born in Japan to a Japanese mother and a Haitian father, Osaka has captured the hearts of fans around the globe with her powerful serve and fearless play. At the age of just 23, she has already won four Grand Slam titles, including the US Open twice and the Australian Open twice. Her rise to the top of the sport has been meteoric, and she shows no sign of slowing down.
One of the reasons for Osaka's success is her ability to remain calm and focused under pressure. In her Grand Slam final appearances, she has won every single set, a feat that is virtually unheard of in modern tennis. Her mental strength is matched only by her physical prowess, as she often outguns opponents with her blistering forehand and backhand shots.
However, Osaka's impact goes far beyond her on-court achievements. She has used her platform to speak out on important social issues, such as racial injustice and mental health. Her decision to withdraw from the 2021 French Open due to concerns over her own mental well-being sparked a crucial conversation about the pressures faced by athletes and the need for better support systems.
Osaka's rise to the top of the tennis world is yet another chapter in the storied history of the sport. However, her unique background, impressive performances, and social consciousness have made her something of a trailblazer in the modern game. As she continues to compete and inspire, it seems likely that we will see many more Grand Slam titles in her future. The sky truly is the limit for this rising star.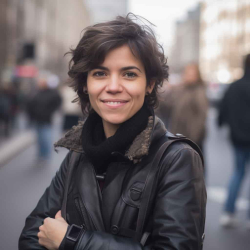 Últimas entradas de Luna Miller
(ver todo)