Green is the New Black: How Sustainable Fashion is Revolutionizing the Industry and Saving the Planet
As the world becomes increasingly aware of the environmental impact of fast fashion, sustainable fashion has emerged as a viable solution. This new paradigm is more than just a trend; it represents a revolution in the fashion industry that could potentially change the way we produce and consume clothes.
Sustainable fashion is a broad concept that encompasses a wide range of practices, including using environmentally friendly materials, reducing waste, recycling, promoting fair labor practices, and prioritizing ethical sourcing. These practices are designed to minimize the negative impact of fashion on the environment, while also addressing social and economic issues.
The industry has already made significant progress in terms of sustainability. More and more fashion brands are now producing clothes made from recycled and organic materials. Some are even turning to innovative technologies such as 3D printing to produce clothes with zero waste.
However, the biggest challenge facing sustainable fashion today is consumer behavior. Many consumers are still unaware of the issues surrounding fast fashion and are not willing to pay a premium for sustainable products. This lack of awareness is compounded by the fact that sustainable fashion is still relatively niche and not widely available.
To overcome this challenge, the fashion industry needs to do more to educate consumers about the importance of sustainable fashion. This includes highlighting the environmental and social benefits of sustainable products and making them more accessible to consumers.
It is also essential for the industry to continue to innovate and push the boundaries of sustainable fashion. This means working towards a more circular economy where waste is minimized and resources are conserved through the use of innovative technologies and materials.
In conclusion, sustainable fashion is more than just a fashion trend; it is a movement towards a more sustainable and ethical way of producing and consuming clothes. The industry has made significant progress in recent years, but there is still a long way to go. By working together to promote sustainable fashion and innovate new ways of producing clothes, we can revolutionize the fashion industry and save the planet.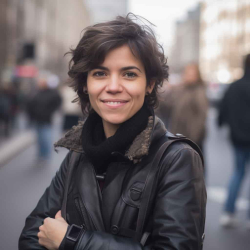 Últimas entradas de Luna Miller
(ver todo)