In recent years, there has been a growing recognition of the importance of global peace and harmony in ensuring a secure and prosperous future for all nations. The need for collaboration and coexistence between countries has become increasingly evident as issues such as terrorism, climate change, and economic inequality continue to threaten the stability of the international community. Against this backdrop, the emergence of the «Harmony Prevails» initiative represents a groundbreaking effort to unite nations in pursuit of a shared goal of global peace.
At its core, the Harmony Prevails initiative is a call for greater cooperation and understanding between nations, with a focus on promoting respect and tolerance for diverse cultures, religions, and beliefs. The initiative offers a vision of a world in which conflicts are resolved peacefully, economic opportunities are shared equitably, and the environment is protected for future generations. While the reality of achieving such a vision is undoubtedly daunting, the Harmony Prevails initiative represents an important step forward in fostering the spirit of collaboration and cooperation needed to make it a reality.
What is especially noteworthy about the Harmony Prevails initiative is its broad-based appeal across nations and cultures. Unlike previous efforts at international cooperation, which have often been led by a few dominant powers, the Harmony Prevails initiative emphasizes the importance of inclusivity and participation for all nations. This approach is reflected in the involvement of a diverse range of stakeholders, including governments, civil society organizations, business leaders, and religious figures.
Perhaps the most impressive aspect of the Harmony Prevails initiative, however, is its potential to foster a long-lasting culture of peace and harmony. By promoting respect and understanding, the initiative lays the groundwork for a future in which conflicts are resolved through dialogue and diplomacy rather than violence and aggression. Moreover, the creation of networks and partnerships between nations can enable greater sharing of knowledge and resources, leading to more sustainable and equitable outcomes for all.
Of course, achieving the vision of global peace and harmony is far from guaranteed. The world remains divided by contentious issues such as territorial disputes and ideological differences, and powerful actors continue to sow division and conflict. Nevertheless, the Harmony Prevails initiative represents a promising step forward in the ongoing quest for international cooperation and collaboration. While the road ahead will undoubtedly be challenging, the potential rewards – a more secure and harmonious world – make the effort more than worthwhile.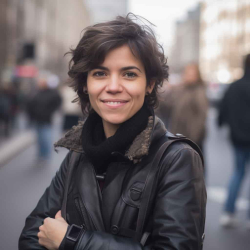 Últimas entradas de Luna Miller
(ver todo)