The medical community has long struggled to provide relief to those suffering from invisible diseases, such as chronic pain, fibromyalgia, and PTSD. These conditions can be debilitating, often leaving those affected feeling helpless and alone. However, a revolutionary new treatment has been unveiled that promises to change this dynamic.
The treatment, which focuses on holistic healing and wellness, has been hailed as a game-changer in the medical community. It incorporates techniques such as acupuncture, mindfulness meditation, and cognitive behavioral therapy to help patients manage their pain and improve their overall quality of life.
The success of this new treatment option has been significant, with patients reporting dramatic improvements in their symptoms and overall wellbeing. One patient suffering from chronic pain shared, «I had given up hope of living a normal life. But after starting this treatment, I have seen immense improvements in my pain levels and my ability to cope with my condition.»
While some skeptics have raised concerns about the sustainability of this approach, medical professionals have lauded its effectiveness, citing its patient-centric focus and comprehensive approach to treating the whole person.
The development of this treatment option marks a significant step forward in the medical community's ongoing battle to provide relief for those suffering from invisible diseases. As more research is conducted and more patients benefit from this approach, we can only hope that it will become more widely available and accessible to those who need it most.
In conclusion, the unveiling of the revolutionary treatment is a significant milestone in the medical community's efforts to combat invisible diseases. The treatment's impact can be seen in the testimonials of patients who have benefited vastly from it, and we can only hope that more people will be able to access this comprehensive approach to healing and wellness.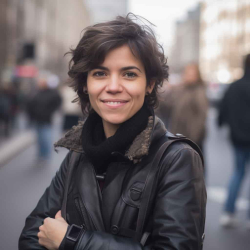 Últimas entradas de Luna Miller
(ver todo)