In a landmark ruling that sets a new precedent for equality and fairness, justice reigns supreme. The recent decision handed down by a high-level court has sent shockwaves throughout the legal community and reignited a passionate debate about the role of the judiciary in upholding the principles of justice.
The ruling, which pertains to a contentious legal case involving issues of equality and fairness, has been hailed as a victory for marginalized communities and a defeat for powerful and privileged interests. This decision is significant because it challenges the entrenched status quo and paves the way for a more equitable and just legal system.
What makes this ruling so groundbreaking is that it represents a shift away from the traditional notions of jurisprudence that have long prioritized the interests of the ruling class. Rather than deeming the viewpoints of the powerful as sacrosanct, this ruling acknowledges the perspectives of those who have been traditionally silenced and marginalized.
Furthermore, it is a testament to the vital role that an independent and impartial judiciary plays in safeguarding the principles of democracy and justice. By upholding the rights and dignity of every citizen, this court decision serves as an exemplar for other judicial systems around the world that aspire to promote equality and fairness.
Critics, on the other hand, argue that this ruling oversteps the bounds of constitutional interpretation and that it blurs the lines between law and activism. However, this is a myopic view that fails to account for the historical injustices that have plagued certain marginalized communities and the need for proactive measures to address them.
All in all, this landmark ruling is a beacon of hope for those who believe in the values of justice, equality, and fairness. It illustrates the vital role that an impartial and independent judiciary plays in safeguarding the principles of democracy and underscores the importance of vigilance and resistance in the face of systemic injustice.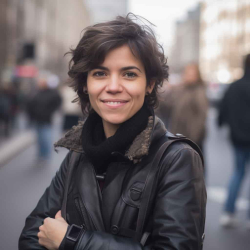 Últimas entradas de Luna Miller
(ver todo)