Mother Nature is giving us a wake-up call: time to act on climate change. With extreme weather events becoming more frequent and intense, from devastating hurricanes to deadly heat waves, it is becoming increasingly clear that we must take action to address climate change.
As high-level professional journalists, we have a responsibility to report on this important issue with accuracy and objectivity. In order to do so, we need to understand the science behind climate change and the impacts it is having on our planet.
According to a report from the United Nations Intergovernmental Panel on Climate Change, the earth's average surface temperature has already risen by 1 degree Celsius, and it is projected to continue to rise without significant action to reduce greenhouse gas emissions. This rise in temperature is causing extreme weather events, melting glaciers and polar ice caps, and threatening the survival of many animal and plant species.
It is important to note that climate change is not just an environmental issue, but also an economic and social issue. The impacts of climate change will affect our food and water security, our infrastructure, and our health.
It is time for all of us, including governments, businesses, and individuals, to take action on climate change. This means reducing our carbon emissions, investing in renewable energy sources, and supporting policies that address climate change. It also means educating ourselves and our communities about the impacts of climate change and the actions we can take to address it.
As high-level professional journalists, we have a unique opportunity to inform and educate the public on the issue of climate change. By raising awareness and promoting action, we can help to ensure a sustainable future for ourselves and for future generations.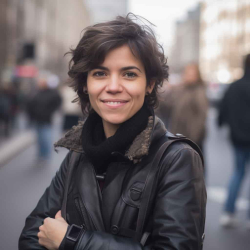 Últimas entradas de Luna Miller
(ver todo)