Beach weddings are among the most popular destination weddings, and with good reason. There is nothing quite like the breathtaking beauty of a beach wedding. The combination of sand, sun, and stunning ocean views makes for an unforgettable experience. If you're considering a beach-themed wedding, there are many things to consider. In this guide, we'll take a closer look at everything you need to know to plan the perfect beach wedding, from finding the perfect beach to choosing the right attire, and much more.
Where to Have Your Beach Wedding
When it comes to planning a beach wedding, your first decision will be to choose the perfect location. There are many beautiful beaches around the world, so you may need to do some research to find the one that's right for you. Some of the most popular beach wedding destinations include:
1. Caribbean Islands – The Caribbean is known for its picturesque beaches and tropical climate, making it a popular destination for beach weddings.
2. Hawaii – Hawaii is home to some of the most beautiful beaches in the world, and its warm weather makes it an ideal location for beach weddings year-round.
3. Florida – Florida is famous for its beautiful beaches, and it's a popular destination for beach weddings due to its warm climate and easy access from many parts of the US.
Choosing the Right Attire
One of the most important aspects of planning a beach wedding is choosing the right attire. The key is to find something that is comfortable, stylish, and appropriate for the beach setting. Here are some tips to help you choose the right attire for your beach wedding:
1. Dress for the Occasion – Your attire should be appropriate for the formality of your wedding. For a more formal wedding, consider a lightweight, flowy gown. For a more casual wedding, a simple sundress or short wedding dress might be a better option.
2. Consider the Weather – The weather can be unpredictable, so it's a good idea to have a backup plan if your wedding day turns out to be extra windy or rainy. Consider choosing fabrics that are lightweight and breathable, and bring a wrap or shawl in case the temperature drops.
3. Choose the Right Shoes – When it comes to beach weddings, high heels are not always the best option. Consider wearing flat sandals or wedges, or even going barefoot for a true beach wedding experience.
Decorating Your Beach Wedding Venue
When it comes to decorating your beach wedding venue, the key is to keep it simple and let the natural beauty of the beach shine through. Here are some ideas to help you decorate your beach wedding venue:
1. Use the Scenery – One of the great things about a beach wedding is that the scenery is already stunning. Consider using driftwood, seashells, and other natural elements to decorate your wedding arch or aisle.
2. Use Color – Adding pops of color to your wedding decor can help make your beach wedding feel more festive. Consider using bright, tropical colors like coral, turquoise, or yellow.
3. Keep it Simple – Remember that you don't need to go overboard with the decorations. Sometimes a few carefully chosen pieces can make more of an impact than a lot of clutter.
Choosing the Right Food and Drink
When planning your beach wedding, it's important to choose food and drink that will keep your guests satisfied and energized. Here are some tips to help you choose the right food and drink for your beach wedding:
1. Keep it Light – When it comes to food, consider light, refreshing options like seafood, fruit, and salads. These foods are perfect for a beach wedding, as they won't weigh you down in the hot sun.
2. Offer Plenty of Water – It's important to stay hydrated when you're spending time in the sun, so be sure to offer plenty of water to your guests. Consider providing water bottles or setting up a water station to help your guests stay hydrated throughout the day.
3. Serve Seasonal Cocktails – Consider serving seasonal cocktails that are perfect for a beach wedding, such as margaritas or piña coladas. These drinks are refreshing and festive, and they're sure to be a hit with your guests.
Final Thoughts
In conclusion, planning a beach wedding can be an incredible experience. With these tips and advice, you'll be well on your way to creating the perfect beach-themed wedding that you and your guests will remember for years to come. Remember to choose the right location, choose comfortable and appropriate attire, decorate simply and effectively, and offer food and drink that will keep your guests refreshed and satisfied. With these elements in place, you're sure to have a stunning beach wedding that will be the talk of the town. So go ahead and say 'I do' to the perfect beach wedding, and start planning your dream wedding today!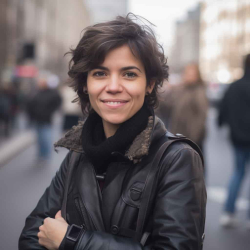 Últimas entradas de Luna Miller
(ver todo)