Why Choosing the Perfect Wedding Venue is Crucial
Your wedding day is arguably one of the most important days of your life. It's a day filled with love, laughter, and celebration. One of the crucial decisions you'll make in the planning process is choosing the perfect wedding venue. The venue you choose will set the tone for your entire day, and will be a reflection of you and your partner's vision for your wedding.
Location, Location, Location
When it comes to choosing a wedding venue, location is everything. For many couples, the ideal wedding location is one that is near to home, but far enough away to feel like a destination. Other couples may choose a location that holds sentimental value, such as a family property or a place where they shared a special memory. Ultimately, the location you choose will depend on your personal style, budget, and the size of your guest list.
The Right Atmosphere
The atmosphere of your wedding venue should align with your personal style and vision for your big day. Are you dreaming of a rustic barn wedding or a modern chic affair in a downtown loft? Do you want an outdoor ceremony surrounded by nature or an intimate indoor setting? Whatever your vision, make sure the venue you choose fits the atmosphere you want to create. This will ensure that your wedding day is everything you imagined and more.
The Size of Your Guest List
Before you can choose a wedding venue, you need to have an idea of how many guests you'll be inviting. Some venues may only accommodate small, intimate weddings, while others may be better suited for larger celebrations. It's important to keep in mind that the size of your venue will also impact other aspects of your wedding, such as your catering and bar options, seating arrangements, and overall flow of the day.
Accessibility and Convenience
Another important factor to consider is the accessibility and convenience of your wedding venue. Is the location easy to get to for out of town guests? Is it conveniently located near accommodations for you and your guests? Will there be ample parking available? Make sure to choose a venue that is easy to get to and offers convenience for you and your guests.
Flexibility and Customization
Flexibility and customization are key when it comes to choosing a wedding venue. You want to make sure that the venue is flexible enough to accommodate your needs and desires. Consider asking the venue manager about their policies on outside vendors, decor, and other customizations. This will help you determine how much freedom you'll have to make your wedding day uniquely yours.
Budget and Costs
Of course, your budget will play a major role in determining your wedding venue. Make sure to consider not only the venue rental costs, but also any additional fees, such as catering, bar service, and decorations. It's important to get a detailed breakdown of all costs associated with the venue before you commit. That way, you can ensure that it fits within your budget and that there are no surprises on your big day.
Choosing the Right Wedding Venue
Choosing the right wedding venue can be overwhelming, but it doesn't have to be. Here are some tips to help you find the perfect venue for your big day:
– Start your search early. Many popular venues book up quickly, so it's important to start your search as early as possible.
– Schedule site visits. Visiting the venue in person will give you a better idea of the atmosphere and feel of the space.
– Ask plenty of questions. Don't be afraid to ask the venue manager plenty of questions to ensure that it meets all of your needs and expectations.
– Consider your guests. Make sure that the venue is accessible and convenient for your guests, particularly those who may be traveling from out of town.
– Get everything in writing. Once you've chosen your venue, make sure to get all details in writing, including dates, times, costs, and any policies or restrictions.
In Conclusion
Your wedding day is a once-in-a-lifetime event, and choosing the perfect venue is crucial in making it everything you've dreamed of. Remember to consider location, atmosphere, guest list size, accessibility, flexibility, and budget when choosing your wedding venue. With careful consideration and planning, you can find the perfect venue to say "I do" and create cherished memories that will last a lifetime.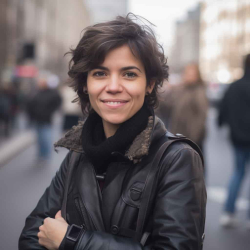 Últimas entradas de Luna Miller
(ver todo)